If you have spent time with me or have read previous blogs, you know that I am a HUGE believer that all relationships—no matter how big or seemingly insignificantly—present themselves for our highest good.

Sometimes relationships reflect the parts that are difficult to accept or where we need the most healing.  Others reflect the parts that are admirable in others and that have yet to be uncovered in ourselves.

And, then there are the ones that remind us that we are indeed magical, brilliant beings.

This was exactly my experience when I met Cracker.

My beautiful friend Kate, an equine coach, invited me to come visit her and Cracker.
In many traditions, the HORSE is seen as a shaman having special medicinal and intuitive abilities healing illness or dis-ease at the soul level. 
Shamans gain insight or vision from working with the energies of nature such as rocks, trees, the wind, the land, and they gain knowledge from working with the spirits of animals and humans, particularly our ancestors who have transcended into the higher realms. For the shaman, everything is alive and holds wisdom.
In our first few minutes together, both Cracker and I were curious of each other.  I petted him and walked the pen.  Keenly aware that he was "seeing" me without coming too close.  Looking back, he was waiting for the moment when I was ready to receive his gift.
Horses have a deep connection to compassionate, nonjudgmental understanding.
Using their gentle and powerful presence, horses help people heal by holding sacred space for us to explore and find freedom from the constraints of our own stories and beliefs.  And, as ancient tales share, horses possess the power of Divination and clairvoyance which enables them to gift humans healing from what we cannot quite perceive.

Then suddenly without much warning, but with much gentleness and grace, Cracker came face-to-face with me.  He looked deeply into my eyes and began to breath into my heart space.
Have you ever looked into the liquid eye of a horse?  Magic and ancient wisdom resides there.
He began to lightly nudge me and breathing deeper over my heart, face, and eventually bowing in front of me.  He even stopped at my previously injured hip – an injury that occurred so long ago, but still pains me from time to time.
In order to communicate with the spirit or consciousness of others, a shaman will shift his/her own state of awareness through meditation or repetitive sounds such as that of a drum or rattle. Cracker used his breath like a drum.  Each exhale and inhale lulling my body into a deeper state of relaxation.
Tremendous energy simultaneously lifted and ascended.  Like a potent Shaman, Cracker lifted the heaviness that surrounded my heart and breathed in exquisite light into the tender places.
The closest word that expresses this experience is pure BLISS. 
He continued to make cribbing noises at my heart while looking into my eyes.  Continuously breathing in a rhythm that reminded me of the ceremonial rattle that I have used numerous times to bless my own clients.
It was beautiful, peaceful, and even though we were outdoors surrounded by other horses and animals, it was extraordinarily serene.  My body felt so light.  My heart cracked wide open.
My heart has remained open and I continue to feel the subtle nuances of the energies that surround me. 
It's been a few weeks since my time with Cracker.  My eyes fill with tears every time I think of my time with him.  The resonance of that moment has stayed deeply within me.
Thank you, Cracker!  Thank you for your gift.  Thank you for cracking my heart WIDE OPEN!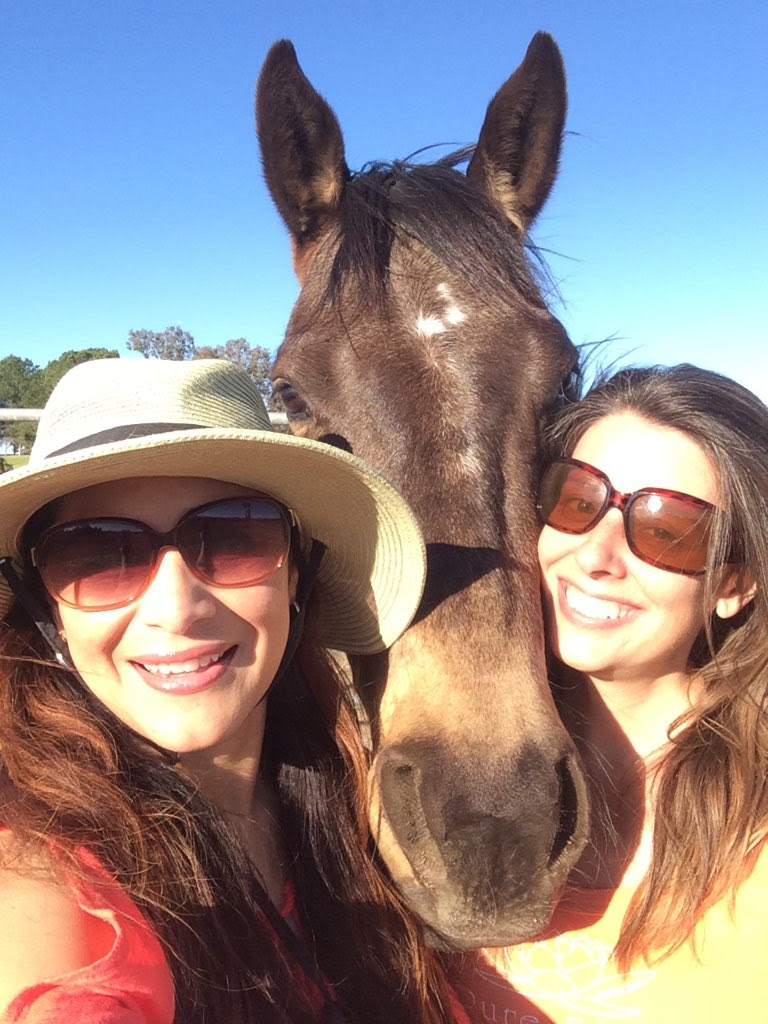 Love,
Jacqueline
PS…. Wanna meet Cracker and see what gifts he has for you?  Join him, Katie, and
me on March 25th.  Here's the link,
or check out the information below.